10 of the Best Anime Series in 2019 Fun, It's Missed!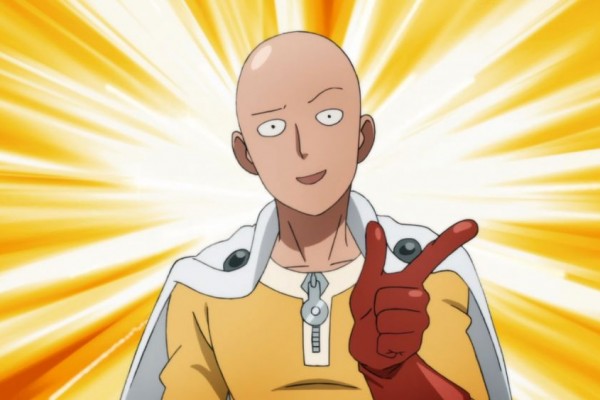 2019 seems to be the year that presents a series of cool anime which is certainly a pity to miss. Not only presents the latest anime series, this year also pretty much presents an anime sequel from previous years which is certainly also no less interesting, even it has been highly anticipated by anime fans. At the end of this year, let's take a peek at some of the best anime recommendations throughout 2019, especially for those of you who are still confused, what anime is required to watch. Check it out!
1. The Promised Neverland
10 of the Best Anime Series in 2019 Fun, Missed! Fadmagazine.com
The Promised Neverland is an anime series adapted from the manga by Kaiu Shirai and Posuka Demizu with the same title. Having 12 episodes, this anime tells the story of orphans living happily in an orphanage named Grace Field House, with 3 main characters namely Emma, ​​Norman, and Ray.
Unlike other orphanages, Grace Field House always provides the best for foster children so that they become humans of superior quality before they are sent to adoptive parents. But the shocking and horrifying reality was finally discovered by Emma, ​​Norman and Ray, that Grace Field House was actually a human farm that would be harvested to be eaten by monsters. With the genre of mystery and tense atmosphere that is served in it, making this anime very exciting to watch.
2. Demon Slayer: Kimetsu no Yaiba
10 Best Anime Series Throughout 2019 Fun, It's Missed! Thegeekiary.com
Kimetsu no Yaiba is an anime series with a dark fantasy genre adapted from Koyoharu Gotoge's manga. This anime premiered in April 2019 and has a total of 26 episodes. Set in the Taisho era in Japan, Tanjiro, a boy selling charcoal, found his entire family slaughtered by demons. His younger sister, Nezuko, was the only survivor of the massacre, but unfortunately he had turned into a demon.
Tanjiro finally embarked on a journey to find a way to return Nezuko to a normal human being and become a demon killer so that the incident that saved it would not be repeated to others. Kimetsu no Yaiba became an anime that got a lot of attention and also had a lot of fans, even this anime series also won the Anime Newtype 2019 award as the best tv anime series this year.
3. The Rising of Shield Hero
10 of the Best Anime Series in 2019, Exciting, Don't Miss! Wherever-i-look.com
Adapted from Aiya Kyu's manga, Tate no Yuusha no Nariagari or The Rising of Shield Hero in English, is an anime series with a fantasy genre that premiered in January 2019 and had a total of 25 episodes. This anime tells the story of an ordinary student named Naofumi who was summoned to a parallel world to be part of four legendary heroes as heroes of the shield.
Although it is part of one of the heroes, but because it is considered the weakest, Naofumi received poor treatment in the world. Accused, betrayed, and treated unfairly made Naofumi filled with hatred and encouragement for revenge. Accompanied by Raphtalia who she bought from a slave seller, Naofumi traveled to level up and become stronger so she could get her revenge. Despite having a simple storyline, but the emotions that are built in it make this anime very interesting to follow.
4. Attack on Titan Season 3 (Part 2)
10 Best Anime Series Throughout 2019, Exciting, Don't Miss! Steamcommunity.com
Who does not know this anime. Anime which is an adaptation of the manga by Hajime Isayama is indeed very popular among anime fans. After the first part of the third season aired last year, finally we can enjoy the second part this year. Attack on Titan has become a long-awaited anime in every season, not least in this third season where facts for facts are finally starting to unfold.
The battle in the second part also feels more intense with the appearance of the titan beast and the armor titan Reiner. Not only that, in this season one of Armin and Eren's dreams to see the sea finally came true, which was shown in the final episode. The realization of their dreams made their trip more interesting and of course made many viewers impatient with the continuation of the following season.
5. One Punch Man Season 2
10 of the Best Anime Series in 2019, Fun, Missed! Imgur.com
The title of One Punch Man anime is certainly familiar among anime fans. After a gap of 4 years, finally the long wait for fans of this anime remedied this year. Adapted from ONE's manga published in 2009, One Punch Man was first adapted into an anime series in 2015 which lasted for 12 episodes. In the second season, this anime continues the story of Saitama's journey to become a hero packed with silly scenes that can make the audience burst out laughing.
Interestingly, One Punch Man season 2 was worked on by J.C.Staff studio, where in the first season this anime was done by Madhouse studio. This makes many fans a little disappointed because they think this anime is more suitable for the studio Madhouse. However, the quality of the One Punch Man season 2 anime is not as bad as imagined, and the story that is served can still be entertaining of course.
6. Vinland Saga
10 Best Anime Series in 2019, Exciting, Don't Miss! Drcommodore.it
Adapted from Makoto Yukimura's manga, Vinland Saga is an anime series that aired since July 2019 and was produced by Wit Studio, a studio that also works on Attack on Titan. This anime is an adventure genre and has a total of 24 episodes. The story presented is based on the history of the golden age of the Vikings in Europe in the early 11th century. Some of the characters in this anime are even based on real figures in history, such as Leif Erikson and Canute.
Vinland Saga tells the story of a child named Thorfinn who sneaks into the ship his father's entourage to join the war. But on the way, his father died in order to protect him from the Vikings. From that moment Thorfinn was determined to take revenge for his father's death. But on his way to revenge, he instead became a brutal Viking soldier.
7. Bungou Stray Dogs Season 3
10 Best Anime Series Throughout 2019 Fun, It's Missed! Otakumode.com
After being presented with an interesting story in the second season, as well as an epic battle scene in the movie, now the third season of Bungou Stray Dogs finally comes this year. However, this time Bungou Stray Dogs seems to be more focused on flashbacks from events that occurred in the previous season. The anime series itself is adapted from the manga by Kafka Asagiri and Sango Harukawa.
Studio Bones as the studio that produced this anime from the first to the third season, made Bungou Stray Dogs still have an animation quality that is not in doubt. Not only that, Luck Life as the ending song from Bungou Stray Dogs also survived since the first season to make this anime can maintain the uniqueness of the music. Overall, Bungou Stray Dogs has an interesting story where the story focuses on the war between the armed detective agency and the port mafia which are two large organizations in Yokohama, Japan.
8. Dororo 2019
10 Best Anime Series Throughout 2019 Fun, It's Missed! Wieczornyseans.pl
The Dororo anime series is an adaptation of Osamu Tezuka's manga released in 1967. Interestingly, this anime is a remake of an old version released in 1969 entitled Dororo to Hyakkimaru. Not only that, in 2007, Dororo was also adapted into live action and video games. Dororo anime is currently being worked on by Tezuka Productions and Mappa Studio. The supernatural Bergenre, Dororo recounts the journey of Hyakkimaru who was a child sacrificed to demons by his own father for power.
After being thrown away by her parents because of a disability, Hyakkimaru was found by a doctor who helped her by giving artificial limbs. Hyakkimaru's journey begins, he must fight the demons to get his body parts back. In the middle of his journey, Hyakkimaru met with Dororo who finally always accompanied Hyakkimaru against the demons. This anime is very unique with its strong historical elements, and the story presented is very emotional so that it can make the audience moved.
9. Fire Force
10 of the Best Anime Series in 2019, Exciting, Don't Miss! Fire-force.fandom.com
Fire Force is an anime series produced by David Production that was adapted from the manga by Atsushi Okubo. This anime has action and science-fiction genre and has a total of 24 episodes. A unique concept is also presented in this anime where this anime tells about firefighters who use superpowers to extinguish fires.
The fire that is handled alone is not an ordinary fire, but rather a human fire, where humans can suddenly catch fire and become infernals. Shinra Kusakabe as the main character, joined Special Fire Force Company 8 and began to find out the origins of the emergence of infernals and the truth behind the death of his family twelve years ago.
10. Dr. Stone
10 Best Anime Series Throughout 2019, Exciting, Don't Miss! Takoyaki.asia
This anime with the science-fiction genre is an adaptation of the manga by Riichiro Inagaki and Boichi. Worked on by TMS Entertainment, the studio that also produces Detective Conan, Dr. Stone has a total of 24 episodes that aired since July 5, 2019. This anime tells the story of human civilization lost by light that mysteriously turns humanity into stone.
After thousands of years, Taiju and a genius boy named Senku finally managed to wake up. They both are determined to revive humans and restore civilization that has been taken over by nature with the power of science. Even so, their plan is not without obstacles, because there are those who do not want this world to be filled again with humans. This anime combines elements of science and technology very well.